New Patients
From the moment you call to schedule a visit, the friendly, caring team at Pacey-Goodrum Chiropractic does everything possible help you, making sure you have all your questions answered and are looking forward to your appointment. You'll feel at ease as soon as you step into our casual environment, knowing that we're here to serve your needs.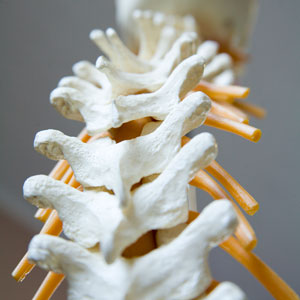 Your First Visit
The paperwork we need you to fill out will be sent as a link in an email so that you can complete it online. Please plan on spending 45 minutes to an hour with us for this appointment. You'll sit down for a consultation with Dr. Goodrum to find out what's brought you in to see us. Then, we'll do an examination and take X-rays, if necessary. We'll put all of the results together to determine the best course of treatment and get started.
Your Second Visit
On your next appointment, you'll receive a report of Dr. Goodrum's findings and receive treatment. This visit won't take more than 30 minutes.

Following Up
The subsequent visits are shorter, taking just 15-20 minutes and including passive therapies, active exercises and an adjustment, depending on what is appropriate for your case.
Bring in your insurance information so we can make sure you take advantage of your coverage. Contact us today to get started!
---
Pacey-Goodrum Chiropractic | (620) 326-3611