Meet the Team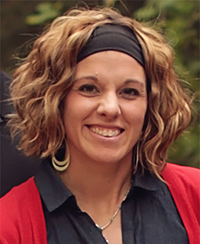 Wendy Goodrum
Wendy has always been passionate about health and wellness. She graduated from Kansas State University with a degree in Human Ecology and Mass Communications with emphasis in nutrition and public relations. She later went on to attain her MBA while Dr. Goodrum was attending chiropractic school. While her career has taken many paths, her passion for health and wellness has never faded.
As a mom, the importance of living a healthy lifestyle and being a positive role model for the girls is an even higher priority. In her spare time she is making memories with her family and friends, traveling, exercising, cooking and watching her kiddo's grow.
We'd love to meet you and answer your questions. Contact us today!
---
Pacey-Goodrum Chiropractic Team | (620) 326-3611